Marketcoop is GDC's online buying and selling site.
A site intended for electronic commerce of products and services over the Internet. It allows members of the Cooperative to sell their products, new or used, or offer services in a safe and reliable environment.
Connect buyers and sellers to agree on the transaction. Transactions between them are done offline, in person and without intermediaries.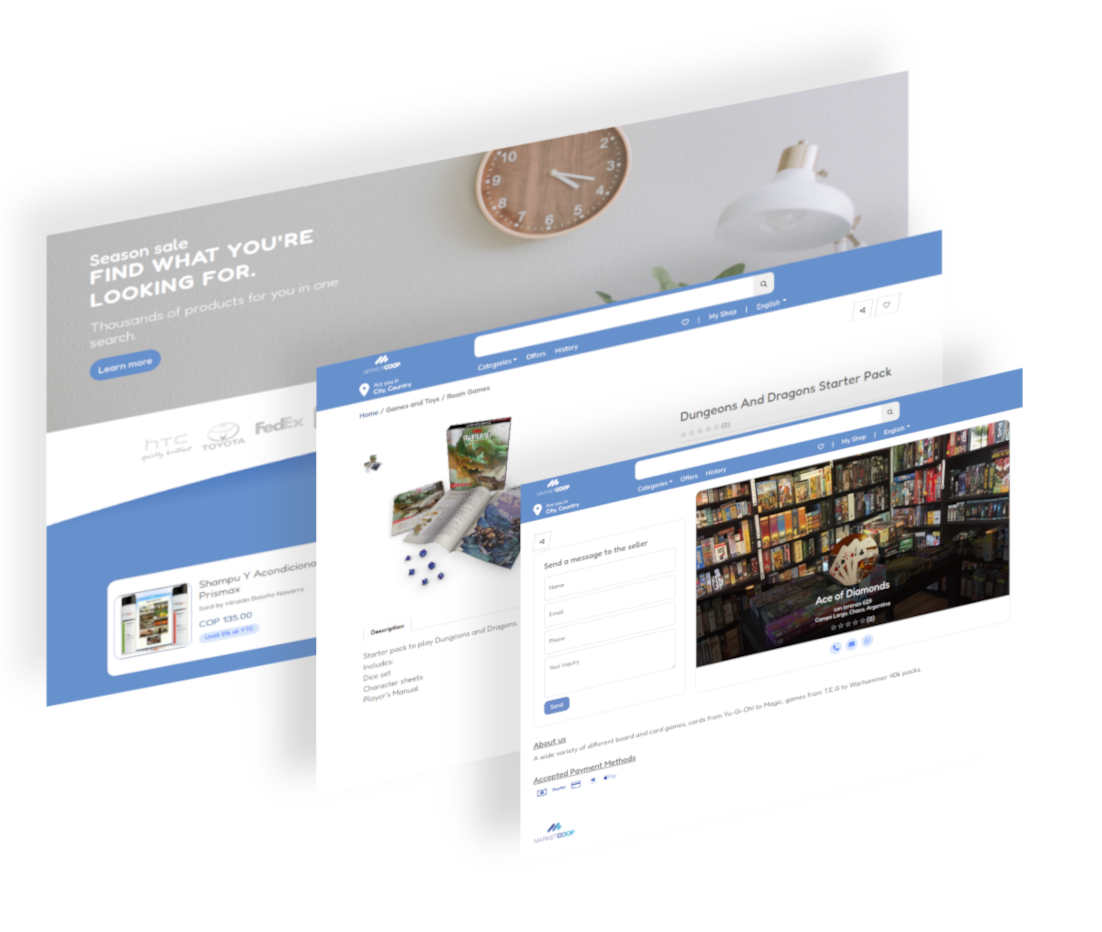 Having an virtual store has never been easier.
Why choose Marketcoop?
World reach
Have your own Marketcoop, with an international brand and global reach.
Liquidation of Stock
Promotion to settle a stock of products about to expire.
Post new or used items.
New or used, publish what you want to market.
GDC Backup
Marketcoop offers services in a safe and reliable environment, connecting buyers and sellers.
100% YTC
Being able to buy and sell all products with 100 % of YTC.
Widespread
In addition, they will be able to have advertising spaces distributed throughout the virtual store, with different formats and locations.